CDM Media's culture is built on supporting others. From the top of our org chart to every point in between, our team is made up of givers and this is reflected in all we do in our business for our clients and also, in our philanthropic efforts and our generous attitudes toward giving back to the world in all the ways that we can.
Our energetic and driven CDM Media crew have supported and continue to support charities in a variety of programs, such as, 5k runs, Cocktail for a Cause, and events in support of a local children's hospital. Our efforts are diverse, often and always in support of a deserving cause.
Keep an eye here for upcoming events and programs that we're enthusiastically supporting.
Lumity
CDM Media is proud to partner with Lumity, a Chicago-based charity that provides teens and young adults from underserved communities with transformational experiences to prepare them for lifelong STEM Careers.

In partnership with Chicago Public Schools, Lumity assists teachers in making STEM learning exciting and relevant. The organization brings corporate mentors into schools—and students into companies. And together bring both out into the field to design tech-based solutions to our city's challenges.
Together, Lumity breaks down the barriers between underserved communities, schools, and business. STEM careers are growing in Chicago, but too many teens can't access those opportunities. They don't have the necessary learning experiences—nor professional guidance—necessary for success in the STEM fields.
Chicago and companies are at risk of missing out. As the STEM leaders of the future, area teens will offer different perspectives, fresh ideas, and new energy—but they need the right experiences and foundational support now. Lumity and our partners like CDM Media are going straight at this challenge and making an impact.
To learn more about Lumity visit https://lumity.org/
Run for Gus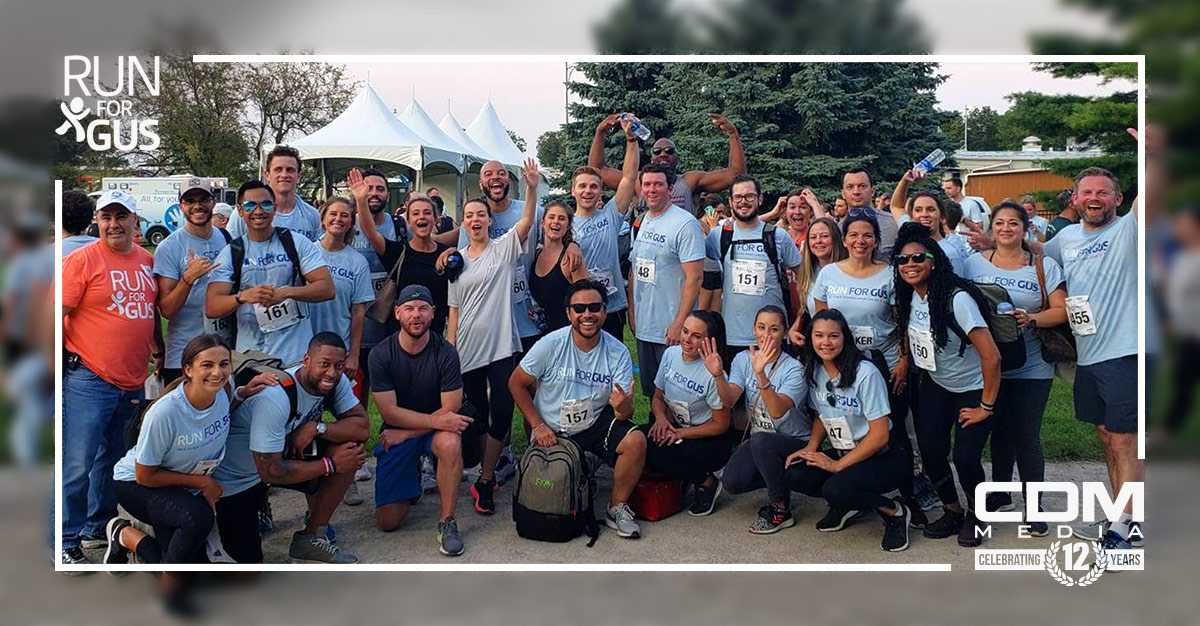 CDM Media participated in the Young Associates Board's (YAB) 17th annual Run for Gus 5K Run/1 Mile Walk in July 2019 during our anniversary week, with dozens of CDM'ers taking part and donating.
This worthy cause raises funds to advance research and support services at Ann & Robert H. Lurie Children's Hospital of Chicago for patients with brain tumors.
Pediatric brain tumors are the second leading cause of cancer-related deaths in children and are fatal for almost half of those diagnosed. Yet, only $1 million is given annually for pediatric brain tumor research by government agencies. YAB has raised more than $1.5 million to date to further this lifesaving cause.
We are proud to be part of such a worthwhile cause!