Taylor Hughes
Taylor Hughes is an Associate Director, C-Level Communities at CDM Media.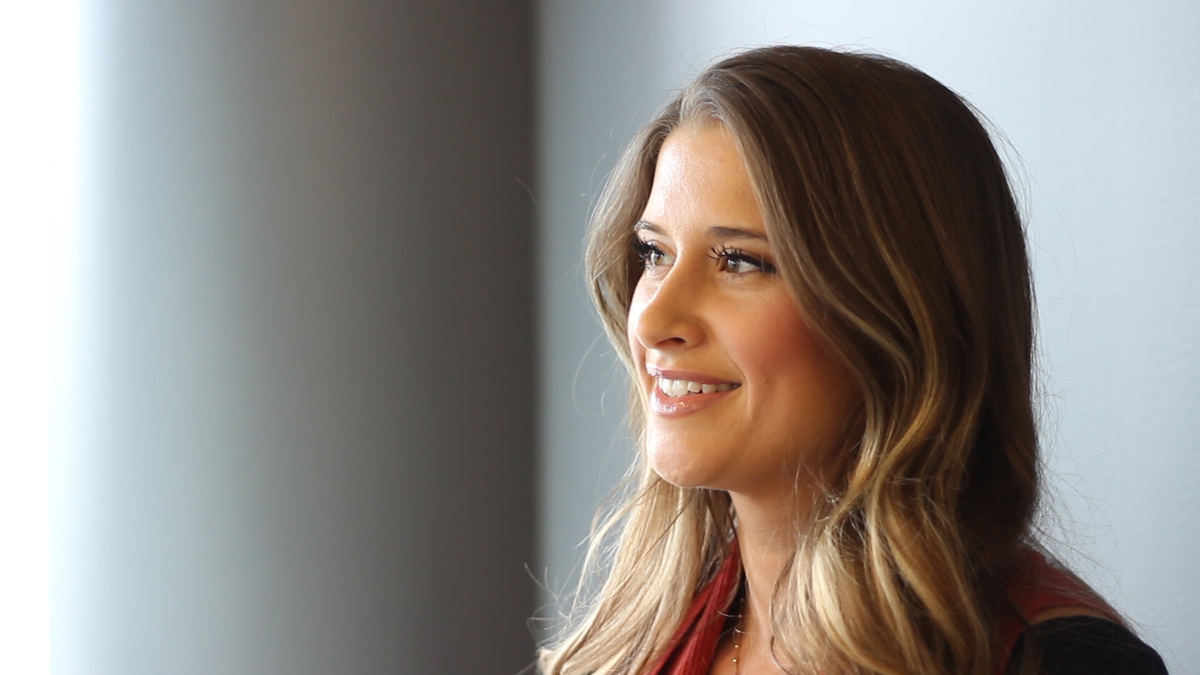 What is your background?
I graduated from Michigan State University with a bachelor's degree in advertising. Coming out of college I didn't really know what I wanted to do career-wise, Like any other 21-year-old, I figured maybe I'd do something marketing or advertising and I came across CDM Media as a marketing company. Turns out I'm doing sales and it plays into marketing, so it works out. I've been here for five years now, it's kind of unheard of that someone graduates from college and is at the same company that they started with.
How would you describe your role at CDM?
As an associate director here, I basically manage our Canadian region. I invite executives from all over Canada to attend our events. We host regional events, national events, topic specific, industry specific. Just growing my network out in Canada and connecting with some of the greatest minds in technology.
What inspired you to become a Relationship Manager? Did you overcome any challenges along the way?
I actually started off at CDM as a business development manager. I was doing that for a few months but then management decided maybe relationship management would be better for me. Now I'm here five years later and I'm so happy they decided that was the move for me. I think it fits more of my niche, I get to build relationships with some of the top technology leaders in the world and grow out my network. Some challenges that have always been there is working new regions. If you get popped onto an event that you've never worked before it's a little bit hard to build up from there, but it's super rewarding when you actually do. It's challenging, but it's also really fun at the same time.
What drew you to CDM?
I knew I wanted to be in Chicago, so when I was job searching, I was mainly just looking for marketing or advertising in Chicago. I came across CDM and actually had a friend that worked here, so that kind of got my foot in the door. I'm really happy I did so, because I'm here five years later and I'm really happy with my job and have a few promotions under my belt and it's been a really good time thus far!
Do you have any passion projects at work?
I manage our Canadian regions, so some of my favorite events to work are our Montreal Summits, Toronto and Ottawa. I think it's because they're some of the first events I started working at here at CDM and I've had the time to work out some of my networks in those regions. It's super rewarding when you put in the time and effort into an event and it turns out to be a great day, with great executives and great discussions. So that's definitely one of my passions. I would say one of the bigger wins here at CDM, I won Senior RM of the year back in 2018 so that was a really proud moment for me.
What is something most people don't know about you?
I'm really competitive and I think that really comes out on the sales floor and the foosball table here in the office. It's good half the time and bad half the time because it may get me into trouble. As far as the job goes it's definitely good to be competitive in sales and be at the top of that leaderboard.
Any advice for people who want to apply to be a Relationship Manager or aspire to move up to director level?
I would say patience and hard work are key. I think everyone should just come in heads down and focus – really have that urge to succeed because once you're in the doors you have so many helping hands around you. Our team is really great, everyone is really willing to lend their hand when it comes to helping you out. As long as you come in with an open mind, head down, working hard, focus I know you will succeed you just have to be patient.