Analyst, Media and Association Partners
CDM Media establishes strategic relationships with technology analysts, media companies and industry associations in order to increase our reach among IT executive audiences and introduce our current audience to new technology resources.
We strive to create partnerships that are mutually beneficial and work with partners to ensure high quality results. CDM Media partners can expect to increase brand awareness and recognition among our audience through numerous marketing channels.
If you are interested in establishing a partnership with CDM Media, contact Kelly Schricker, Partner Development & Events Manager, CDM Media at kelly.schricker@cdmmedia.com or by phone at 312.374.0852.
Analyst Partners: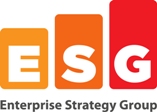 ESG
Enterprise Strategy Group (ESG) is an integrated, full-service IT analyst and business strategy firm, world-renowned for forward-looking market intelligence, analysis, and consulting services that deliver proven, measurable results. Recognized as one of the world's top 10 analyst firms by offering a unique blend of capabilities-including world-class market research, hands-on technical product testing, and expert consulting methodologies such as the ESG Strategy Lifecycle-ESG is relied upon by IT professionals, technology vendors, institutional investors, and the media for actionable IT and business intelligence.
For more information visit: www.esg-global.com.

Novarica
Novarica provides information, insights, and perspective on markets, operations, and technology to financial services and insurance executives. The company delivers its service through published research, retained advisory services, and project-based consulting. Novarica's research includes market and trend analyses, best practices research, case studies, and independent analyses of software vendors that serve insurers and financial institutions.
Novarica draws its knowledge from the personal experience of its principals, the ongoing information gathering initiatives of dedicated research staff, and regular communication with insurer executives through informal networks and through the Novarica Insurance Technology Research Council.
Novarica is a division of Novantas LLC, the leading management consultancy and information services provider for the financial services industries.

Pyramid Research
Pyramid Research offers practical solutions to the complex demands our clients face in the global telecommunications, media and technology industries. Our analysis is uniquely positioned at the intersection of emerging markets, emerging technologies and emerging business models, powered by the bottom-up methodology of our market forecasts for more than 100 countries - a distinction that has remained unmatched for nearly 25 years. As the telecom research arm of the Light Reading Communications Network, Pyramid Research works with Heavy Reading, providing the communications industry's most comprehensive market data, trusted research and insightful technology analysis.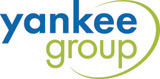 Yankee Group
The people of Yankee Group are the global connectivity experts-the leading source of insight and counsel trusted by builders, operators and users of connectivity solutions for over 40 years. We are uniquely focused on the evolution of Anywhere connectivity, and chart the pace of technology change and its effect on networks, consumers and enterprises. Headquartered in Boston, Yankee Group has a global presence, including operations in Europe, the Middle East, Africa, Latin America and Asia-Pacific. For more information, visit Yankee Group at www.yankeegroup.com.
Media Content Partners:
Association Partners: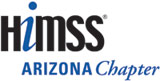 Arizona HIMSS
The Arizona Chapter of the Healthcare Information and Management Systems Society provides leadership to foster the advancement and effective use of information technology in Arizona health care. Its professional members include individuals in the fields of information systems, clinical systems, management engineering, and telecommunications. The Arizona chapter provides members with professional development through high quality education and by creating networking opportunities at regularly scheduled meetings.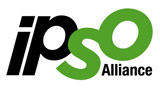 IPSO Alliance
The IPSO Alliance is the primary advocate for IP networked devices for use in energy, consumer, healthcare and industrial applications. The IPSO Alliance is a non-profit association of more than 55 members from leading technology, communications and energy companies. Their mission is to enable the foundation for a network that will allow any sensor-enabled physical object to communicate to another, just as individuals do over the Internet. Membership is open to any organization supporting an IP-based approach to connecting smart objects. For more information, visit www.ipso-alliance.org.

Telecom Council of Silicon Valley
The Telecom Council of Silicon Valley is Where Telecom Meets Innovation. We connect the companies who are building communication networks, with the people and ideas that are creating it - by putting those companies, research, ideas, capital, and human expertise from across the globe together in the same room. Last year, The Telecom Council connected over 1,000 executives from 500 telecom companies and 25 fixed and wireless carriers across 40 meeting topics. By joining, speaking, sponsoring, or simply participating in a meeting, there are many ways telecom companies of any size can use the Telecom Council network. For more information and to join our invitation list, visit www.telecomcouncil.com.

Wi-Fi Alliance
The Wi-Fi Alliance is a global non-profit industry association of hundreds of leading companies devoted to the proliferation of Wi-Fi technology across devices and market segments. With technology development, market building, and regulatory programs, the Wi-Fi Alliance has enabled widespread adoption of Wi-Fi worldwide.
The Wi-Fi CERTIFIED(tm) program was launched in March 2000. It provides a widely-recognized designation of interoperability and quality, and it helps to ensure that Wi-Fi enabled products deliver the best user experience. The Wi-Fi Alliance has completed more than 8,500 product certifications to date, encouraging the expanded use of Wi-Fi products and services in new and established markets.
Wi-Fi(r), Wi-Fi Alliance(r), WMM(r), Wi-Fi Protected Access(r) (WPA), the Wi-Fi CERTIFIED logo, the Wi-Fi logo, the Wi-Fi ZONE logo, and the Wi-Fi Protected Setup logo are registered trademarks of the Wi-Fi Alliance; Wi-Fi CERTIFIED(tm), Wi-Fi Direct(tm), Wi-Fi Protected Setup(tm), Wi-Fi Multimedia(tm), and the Wi-Fi Alliance logo are trademarks of the Wi-Fi Alliance.