About CDM Media
CDM Media is a leading B2B technology marketing and media firm that specializes in reaching an elite audience of C-level executives through events and strategic online content.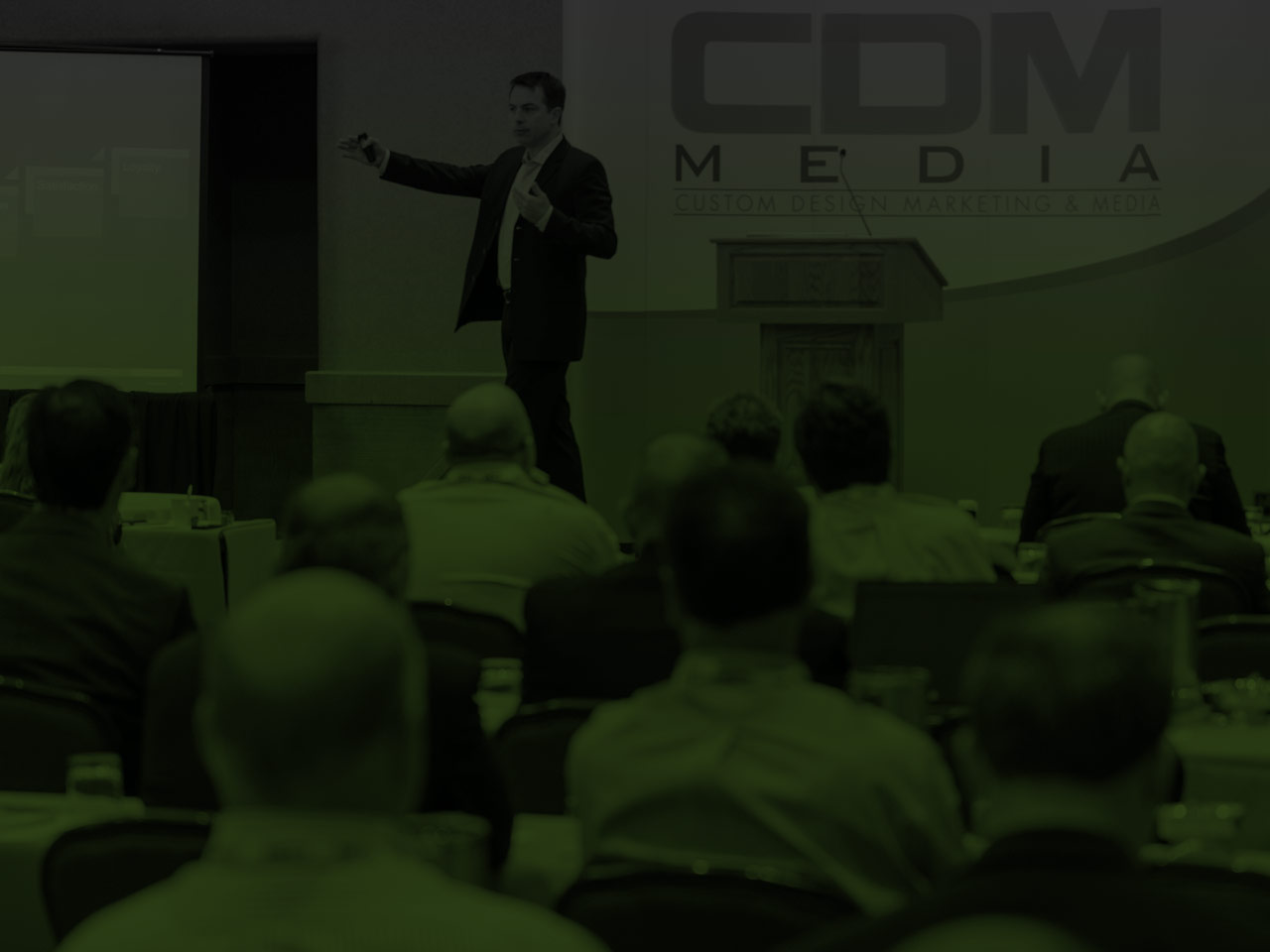 Overview
CDM Media is a leading B2B marketing and media firm specializing in providing C-level engagement with the world's largest brands. With a combined 150+ years of industry experience, we've created an international community to foster relationships within the C-suite realm. Through these communities, we are able to deliver custom, result-oriented marketing solutions to technology and industry solution providers with a strong focus on customer service, value and integrity.
CDM Media's communities span the following product portfolios:
Summits
Our summit portfolio focuses on delivering strategic opportunities to network and engage with top-level decision makers in a variety of geographic regions and vertical industries. Our summits provide a relaxed and intimate environment in which attendees can engage in interactive educational opportunities, in-depth conversations between end-users and solution providers, and exclusive networking opportunities.
Custom Events
We specialize in delivering what you need – and sometimes what you need is unique to you.  For this situation, we provide custom events to meet your exact requirements and marketing goals. Our custom events are designed by you, with a number of flexible formats which can integrate perfectly into your marketing plan and objectives.  Whether you're looking for lead generation, relationship building, brand awareness or market research, our custom events give you the tools and information you need to impact your target audience and ultimately your organization's bottom line.
Event Management
One of our specialties is event management, so why burden yourself with executing your own event when you can hire one of the best and brightest in the industry to do all of the hard work for you? Through our custom event portfolio we can run your next user-conference, sales kickoff meeting or company holiday party from start to finish, allowing you the freedom to focus on the on-site engagement.
Integrated Media
To support your specific marketing initiatives, our integrated media portfolio combines custom content creation and top-level online lead generation. CDM Media works with our clients to provide lead generation by syndicating engaging content to attract CIOs and technology executives, while highlighting IT products, services and research. In addition to content syndication, we can also develop custom content in a turnkey fashion by providing the necessary videography, design, production and marketing support and taking that burden away from our clients.
Social & Mobile
CDM Media's strengths were founded in working with the technology industry. As such, we've honed our social media and mobile skills so we can use our expertise to provide you with consulting services to help develop the right message to reach the right audience on the right platform.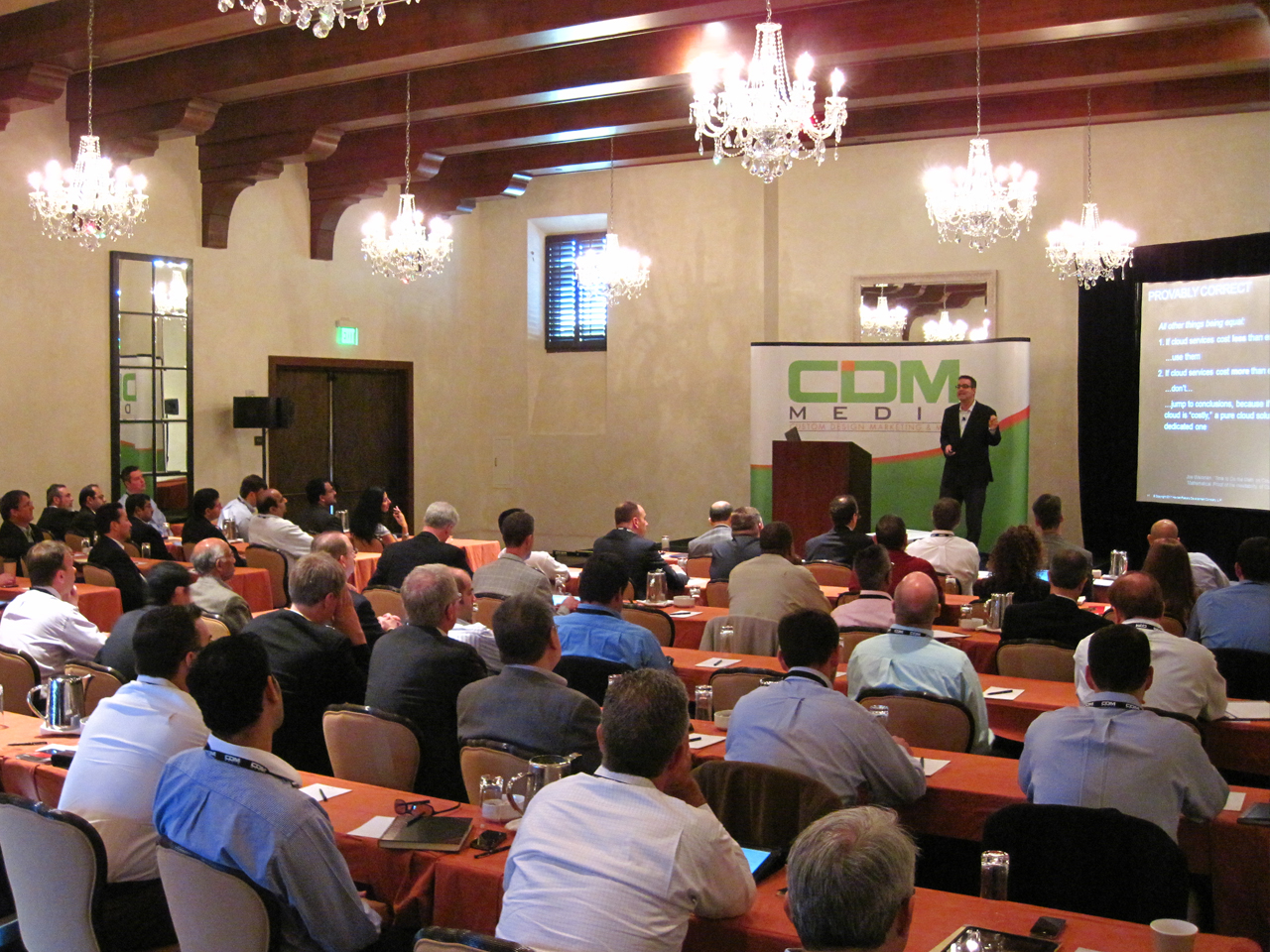 A key ingredient to great leadership is expertise, and our experienced management team sets the pace and the bar for the organization. Representing each of our departments, they bring years of experience to our expanding company, and all have the covetable characteristics of positivity, rigor and enthusiasm in common. Most importantly they believe in CDM Media, and this zealous advocacy shines through to our culture on a daily basis.
Glenn Willis
Founder, Chairman & CEO
As CDM Media's chief executive officer, Glenn Willis drives the company's day-to-day operations, product development and strategic vision. Founded in 2007 on his belief to simply "create meaningful, lasting business connections through engagement and interaction", this principle from Glenn's original business plan is firmly rooted within the company's mission, vision and culture.
CDM Media now boasts 220+ C-Suite summits, think tanks and executive dinners in 43 markets around the world and operates over 250 digital properties. Glenn has built a culture where camaraderie is a key tenet of business philosophy. His active engagement with technology communities and enthusiasm for innovation drive the company's expansion on the path ahead.
Glenn is an avid sports fan and can be seen supporting Tottenham in the English Premier League and the Chicago Bulls at CDM Media's United Center Suite, as well as partaking in any sport on any given day.
Mike Deedigan
VP, Talent Development
Mike is responsible for talent acquisition and human resource operations at CDM Media and is charged with building the infrastructure and processes that will enable the company to attract, develop, motivate and retain the talent needed to achieve its business objectives. His role has global coverage as he continues to drive and acquire talent that covers our expansion in Chicago, New York and Cardiff, U.K. 2011. Mike has more than 15 years of experience in the marketing and events world and has worked in Australia, London and New York in his tenure.
Before joining CDM Media, Mike held a number of senior management positions for two international publishing and event organizations, as well as News Corporation and Hilton International. In his spare time, he enjoys watching soccer and baseball and organizing social CDM Media events.
Mark Southam
VP, Sales - North America
Mark is responsible for leading all aspects of sales for both North America and Latin America, and for driving profitable revenue growth and customer satisfaction. In 2014 Mark moved to New York City to open CDM Media's East Coast operations, which he now leads in the Flatiron District. Previously, Mark was a Sales director with the SBS Division heading up a sales team that was focused on growing the company's vertical based projects. He also served as an account manager on the Major accounts team.
Prior to joining CDM Media, Mark held sales and sales management jobs for a number of startups and established media and technology companies where he drove revenue growth and managed profitability. Mark also trained as a civil and military pilot and enjoys numerous sporting interests, namely rugby, soccer and golf.
Oliver Stebbings
VP, Sales - EMEA
Oliver oversees operations in CDM Media's Cardiff, UK office. He is responsible for the overall strategy and direction of the EMEA region and driving the business to its long-term goals and vision. His leadership is marked by successful efforts to substantially improve sales, fostering connections with Fortune 500 clients all over the world and bolstering the position of the product portfolio.
Prior to becoming Vice President EMEA, Oliver spent seven years at an international media company, where he held a variety of management, operations and sales roles that culminated in his tenure as Global Sales Director. He enjoys raising money for charity including Diabetes UK, dining, travelling, fitness and driving nice cars and being a fan of cricket, Manchester United, England rugby.
Matt Capitao
VP, Technical Services
Matt serves as the Vice President of Technical Services. He joined CDM Media's first office in Hawaii in 2008. Matt is responsible for leading the Technical Services department which encompasses CDM's global IT operations, as well as Design and DevOps functions. His primary responsibilities include maintaining security, quality and availability for all voice and data networks and infrastructure, leading web and applications development operations, as well as researching, planning, and delivering innovative technology solutions and business processes to drive CDM Media's growth.
Prior to joining CDM Media Matt served as GM/IT Manager at a leading property management company in Honolulu Hawaii, and has been an online entrepreneur since the very early days of the world wide web. In his personal time Matt is an avid fisherman, and enjoys traveling, all things outdoors, and learning to cook new dishes from cultures around the world.
Rhys Jones
VP, Administration & GRC Office
Rhys joined CDM during its infancy as its VP, Operations, since becoming the VP, Administration & GRC. In this role, Rhys has a broad range of responsibilities, mostly related to assisting with the core operations of the business and managing and mitigating risk.
Rhys is an attorney by profession, and before joining CDM Media worked at a City Law Firm in London where he advised on international and domestic corporate and commercial matters. Rhys was also previously an Officer at the University of Wales, and worked with the in-house legal team at the Royal Bank of Scotland. Rhys is a member of the England & Wales Law Society and is registered on the Roll of Solicitors in the UK.
James Quin
VP, Events
James joined CDM Media in 2014 as Senior Director of Content and C-Suite Communities and was promoted in 2016 as VP, Events. In this role he is directly responsible for the experience and engagement of all conference attendees and the broader community of executives that CDM Media works with.
James comes to CDM Media from the Info-Tech Research Group where his eight years of experience as a Senior Analyst, Lead Analyst, and Director of Research have given him unique insights into the challenges facing the C-Suite. Prior to joining the Info-Tech Research Group he held both consultant and practitioner roles, building hands-on experience over a ten-year period. James is an accomplished and in-demand public speaker.
Nelson Soares
Sr. Director, Relationship Management
Nelson leads all aspects of global CXO relationship management and is responsible for developing and maintaining relationships with the executives who attend our gatherings. His department books Global 2000 keynote speakers and session thought leaders to build each CDM Media CXO brand for the live onsite event experience, aligning each executive with a detailed overview of the event and the logistics prior to their attendance.
Nelson earned his B.A. from University of Greenwich and also spent time in the U.S. on a soccer scholarship. Prior to CDM Media, Nelson started his career in customer service and soon found himself in the corporate insurance and finance world in London, then moved into the B2B technology world managing a large portfolio of international projects for the EMEA region. He is the proud father of two girls and enjoys cooking and traveling with his family.
Joran Thompson
Director, Marketing and Sales Enablement
Joran leads all elements of marketing initiatives including delegate and sponsor acquisition, internal and external brand messaging and communications, email marketing, public relations and social media. She accelerates our pipeline in engaging ways and provides visibility into sales operations by overseeing product analyses and demand generation. She joined CDM Media in 2014 as Marketing Manager to build the marketing department.
A Pennsylvania native, Joran earned her B.A. from Augustana College and MSIMC from Roosevelt University. She first worked in sales at Careerbuilder.com then moved on to a boutique PR firm and technology startups including a lifestyle media company in 1871 (a hub for Chicago's tech community) and a card-linked consumer loyalty company. She is on the Make-a-Wish Associate Board and enjoys traveling, exploring new restaurants and her Wicker Park neighborhood.
Jennifer Rosa
Director, Client Services and Event Management
Jennifer oversees client services and event management operations globally, executing 80+ summits and custom events per year across North and South America, Europe, and Africa. She and her team own the full event life cycle, from event strategy and planning through on-site execution, with a focus on creating an elite client experience and facilitating meaningful engagement opportunities for attendees. In addition to event responsibilities, Jen manages client communications and fulfillment to ensure every event is best in class.
Originally from the east coast, Jen previously ran major fundraising events for a national nonprofit and later worked on Wall Street managing executive events in banking and financial services. An outdoors enthusiast, she enjoys hiking, road trips, and unique travel experiences.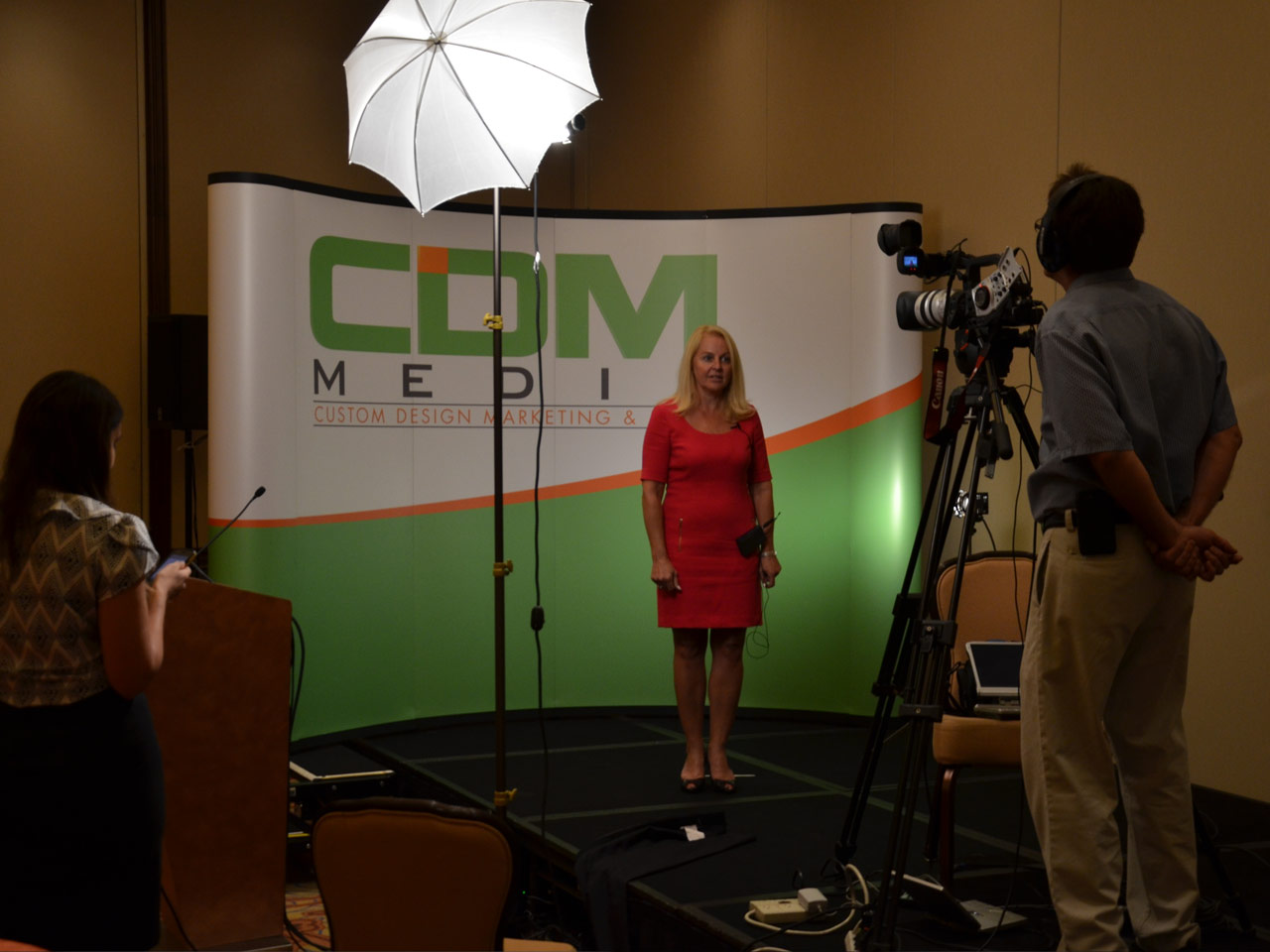 CDM Media is proud to have worked with and continue working with leading Fortune 2000 CIOs, IT executives and technology solution providers. Click on the play button below to hear what our previous delegates and clients had to say or read their testimonials.
If you would like to speak to a CDM Media staff member about utilizing our marketing services, fill out a contact form.
Attendee Feedback
"This event was much more productive than other summits or conferences. The business vertical focus is very important because everyone has the same interests, needs, and business problems to solve. My expectations were exceeded. This is a winning format."

Aspect Software
"We got real sales opportunities from the summit. We were looking to take a step up and get the Castlebay name in front of more CIOs in the industry. Not only were we successful in this brand recognition, but we actually generated sales leads as well. We closed one deal on site and came out of the summit with 10 leads."

CastleBay Consulting
"The Summit is an outstanding opportunity to interact with both peers and qualified vendors in an environment that is conducive to honest conversations that can benefit both us as a customer and them as a vendor. The knowledge gained by understanding the issues we all face is invaluable when one starts to think through possible solutions and methods to resolve them."

Clark Public Utilities
"Within this forum, I learned and gained more in two days than I could have in two to three months. The forum allowed me to be introduced to some really interesting vendors with terrific solutions. It also allowed me to further current partnerships and conversations I would previously not have had an opportunity to have. Follow-up conversations are already on the calendar."

Evolve, a Cincinnati Bell Company
"The format was very open and inviting, which resulted in nice interaction among the delegates. The length of the event was just right and the choice of venue was excellent! Agenda sessions were well planned and articulated. It demonstrated a sense of closeness to the topic."

MetLife
"The audience was a great mix of commercial and public sector organizations. Thus, it is one single audience that we are rarely able to meet with in a single setting. It struck me that while we can have one-to-one meetings with these customers virtually anytime, the benefit of the conference is being in one location and meeting with multiple customers. The event was a very effective use of time and effort."

Microsoft
"The networking, think tanks, and general information sessions were well done and enlightening. There was a good mix of vendor and CIO presentations. I didn't attend one disappointing session. The working lunch was excellent. I enjoyed listening to CIOs willing to share their challenges."

The Children's Place
"Every aspect of the ITO America program is managed seamlessly. I was very pleased with the quality of the thought leadership content the ITO editorial and design team have produced for VMware. I was even more impressed with the leads the content was able to generate. Amongst the masses of online lead generation programs the CIO and senior IT executive leads delivered by ITO America truly stand out. VMware appreciates ITO America's ability to attract high-level contributors and their commitment to deliver results."

VMware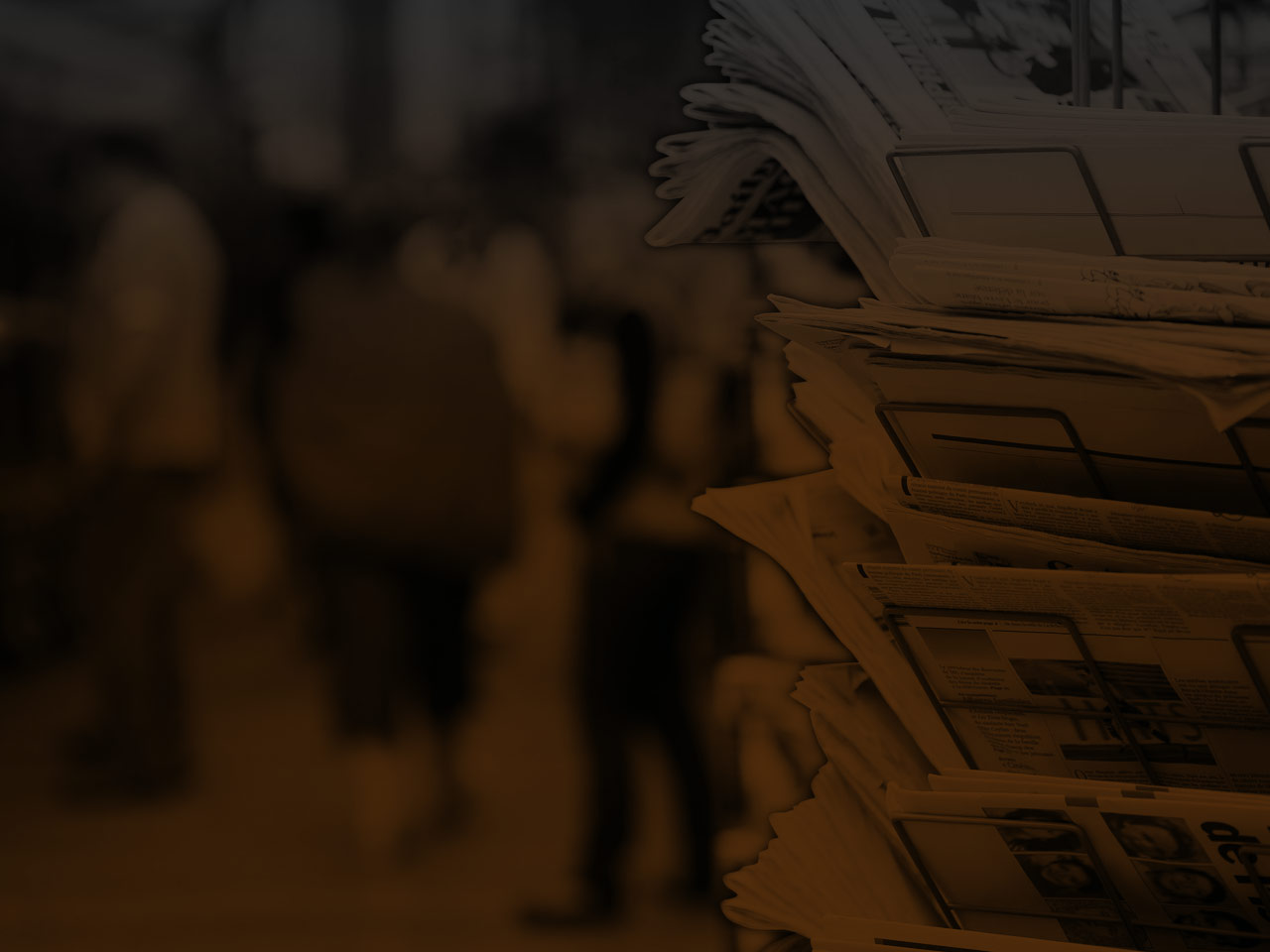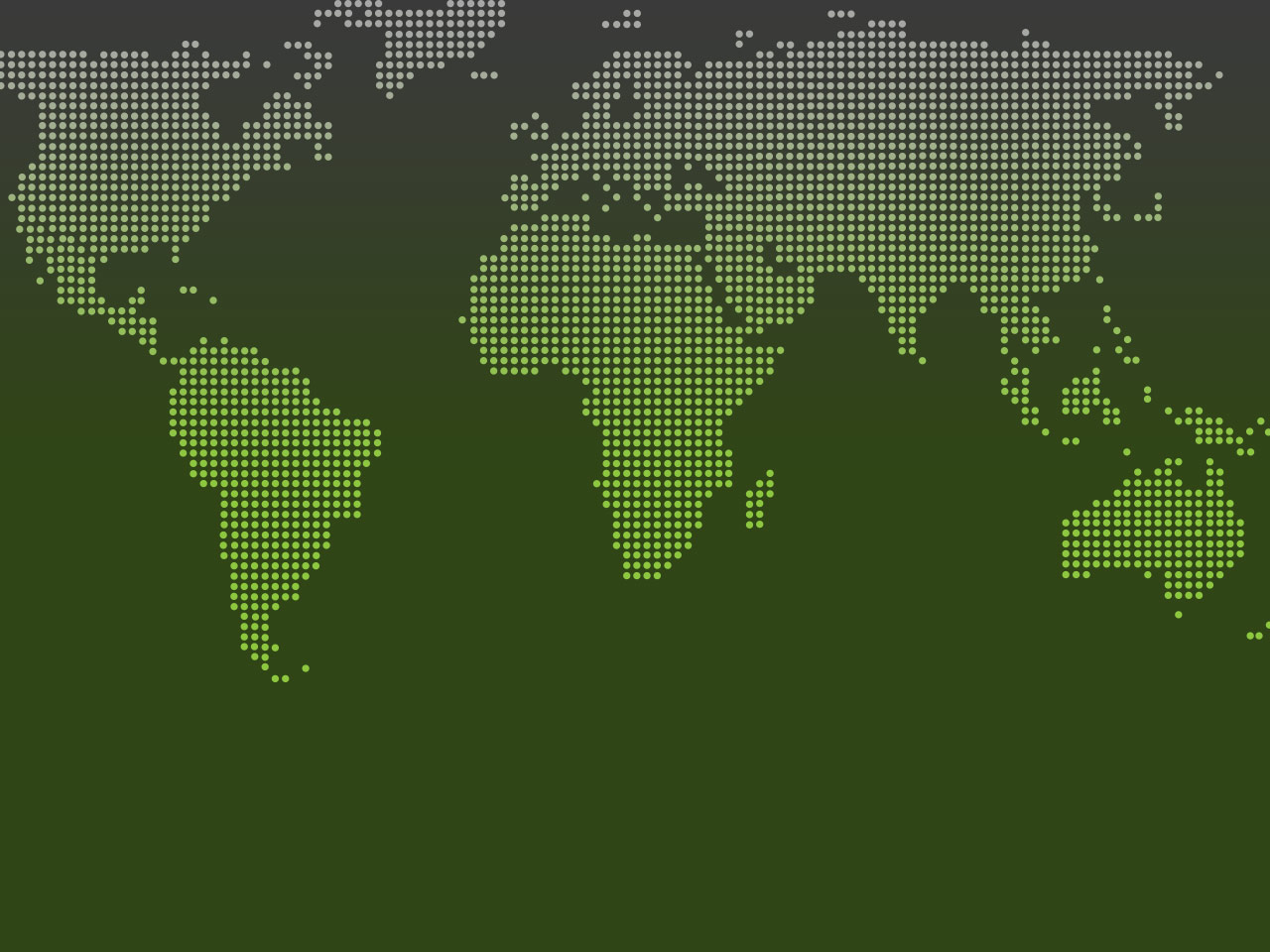 Chicago
20 W Kinzie Street
Suite 1400
Chicago, IL 60654
+1 312-374-0800 - tel
+1 312-374-0870 - fax
New York
920 Broadway,
Floor 5
New York, NY 10010 USA
+1 646-882-6400 - tel
+1 646-882-6401 - fax
Cardiff
1-3 Windsor Court, Windsor Place
Cardiff, UK
CF10 3BX
+44 2920-729-089 - tel
+44 2920-729-201 - fax
Analyst, Media and Association Partners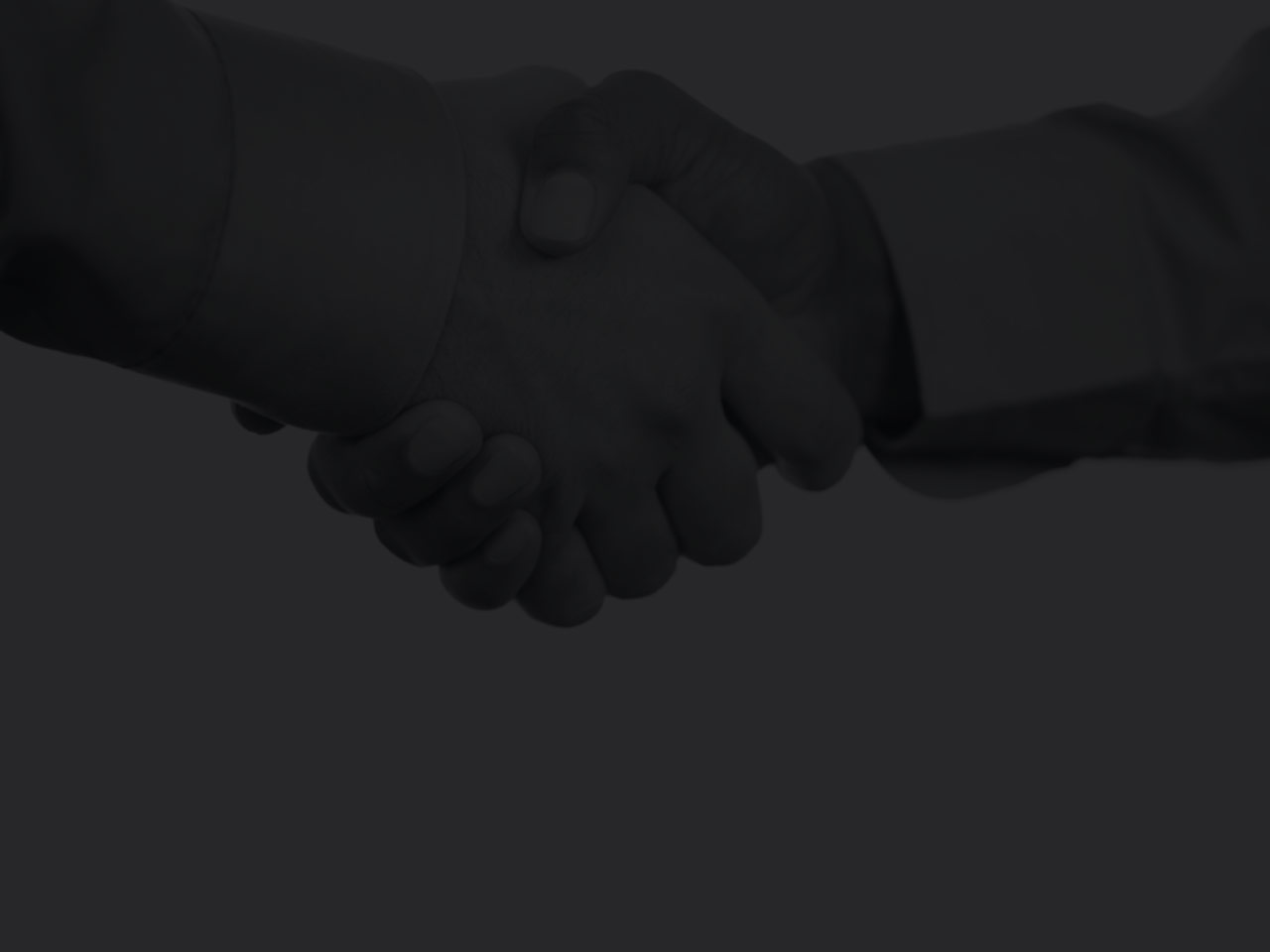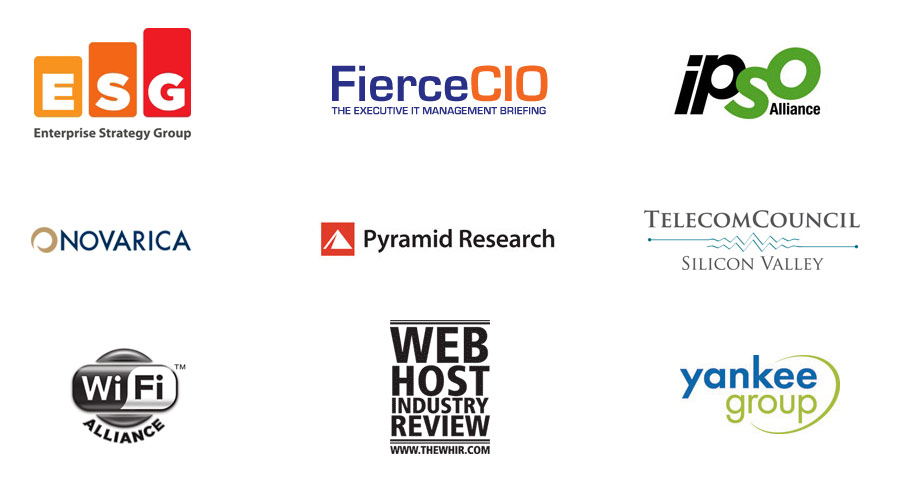 CDM Media establishes strategic relationships with technology analysts, media companies and industry associations in order to increase our reach among IT executive audiences and introduce our current audience to new technology resources.
We strive to create partnerships that are mutually beneficial and work with partners to ensure high quality results. CDM Media partners can expect to increase brand awareness and recognition among our audience through numerous marketing channels.
If you are interested in establishing a partnership with CDM Media, contact CDM Media at marketing@cdmmedia.com or by phone at 312.374.0800.